How to apply for a job in Germany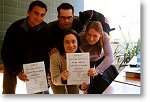 Training for job application
at Sprachinstitut TREFFPUNKT Bamberg
Job search in Germany | Anyone looking for a good job in Germany usually needs strong nerves, staying power, professionalism and tenacity. On this page you will find tips, references and a range of training courses that could be useful for you during the application process. If you have any question or suggestions, write to us.
Our latest news always on Facebook.com/sprachinstitut.treffpunkt.online
---
The labor market in the German-speaking countries is deeply divided. While some industries and employers are desperately looking for qualified employees (e.g. IT or medicine), in other areas the numbers of jobs are continuously falling (e.g. heavy industry, mining, textile). This was the case before the Corona crisis and is likely to continue in the coming years.
Alongside this fact many job data bases and job advertisements often give the impression that there is generally a large, wide range of job opportunities. At first glance, this is very optimistic. However, if you specifically get into the application process for a job, it can quickly become laborious and tedious. You will find that you are probably not the only applicant. Try it!
Our tip: Always apply for your dream job professionally! Avoid every inaccuracy, every mistake. Your application folder, whether online or by post, must be a top class business card of your personality, your qualifications and your motivation.
In addition: Apply, act, react and always respond promptly. Your documents are always geared towards the specific job offer and the qualification priorities presented refer to them. They are serious, authentic, correct and also of the best quality in design. If you are invited to an interview, always act professionally. The book "Business Etiquette in Germany / Mind your Manners" can be a comprehensive guide for you. Here is a summary of some of the topics addressed:
New Strategies for the Job Hunt: When looking for employment, it is important to take advantage of all available sources, ranging from job offers in newspapers, magazines and online job-fairs, to trade fairs, the German employment agency and personnel consultants. Furthermore, you can draw a company's attention your special skills by sending "blind" applications.
How to Read Job Advertisements: Job advertisements often contain more information than you might imagine at first sight. Hence, it is important to read carefully and to interpret the given information correctly. Learn about the intended but often hidden meaning of typical phrases and standards and how to react to job advertisements in an appropriate and successful way.
The Job Application: Since every country has its own standards and types of application, you should thoroughly acquaint yourself with the respective guidelines: Which documents are required? Which aspects do you have to consider regarding content and style? In our book you can particularly read about the standards of application in Germany.
The Job Interview: The last hurdle to overcome on your way to the new job is the convincing performance in the job interview. Therefor, "More than Manners" mentions 13 factors of success, from "Be prepared" to "Briefing". Since it's better not to fall at the last hurdle...
Questions and Answers for the Job Interview: You should be prepared for a certain standard procedure, but also for tricky, unexpected questions. In these situations, a spontaneous and adequate reaction is crucial, as well as keeping calm. Learn more about the Do's and Don'ts in a job interview in order to avoid putting your foot in it.
The Job Reference Certificate: This important certificate about the success and quality of the applicant's previous work is appreciated by nearly every employer. Our book tells you which information needs to be included, which formalities are to be considered and why timing is so important.
Moreover we offer various individual and group seminars to this topic which you can ideally combine with a German intensive course in Bamberg. Here are the seminar descriptions>>>
Trainings - seminars - recommendations
For sure you will find plenty of tips and examples for the application process on the Internet, but this can be only a loop for preliminary information. When it comes to the preparation of a specific application, you will have to think very carefully about how to formulate your personality profile, your CV and your career goals for the desired position. We have somme offers for those jobseekers who also have to prove corresponding German language skills or who have to take a German exam at the same time:
Tips for the recognition of professional qualifications in Germany
If you have acquired your qualification with a degree outside of Germany, recognition of this professional qualification is often necessary. This applies in particular to medical and nursing professions and medical professionals.
Further tips for the job hunt in Germany
Search the most popular German and international human resource markets >>>
EU Blue Card – Live and work in the European Union!
EU Blue Card is a work permit issued by 25 out of 28 EU Member States to highly-qualified non-EU citizens. Introduced in 2007 by the European Commission, the Proposal became officially known and implemented in 2009 as the EU Blue Card Directive with intentions to stimulate economic development by making Europe a desirable destination for qualified workers to practice professional knowledge and skills as well as allowing free movement within the European Union for non-EU citizens. Many worldwide renowned companies operate throughout EU member states, offering professional and personal growth through good work opportunities as well as research and study.>>> EU-bluecard.com
An added hint: Given that this European residence permit is not so well known abroad (compared with the US's Green Card), I wanted to recommend you add the resource below because it provides all the necessary information about gaining employment in the EU as a skilled worker. The German Blue Card scheme in 2022: https://www.germany-visa.org/immigration-residence-permit/eu-blue-card-germany/
Note: In 2022 the salary requirement has been lowered for the German Blue Card. Find more information at the Germany Visa website
Read more: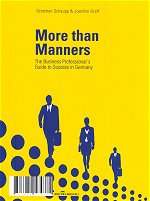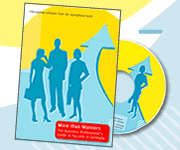 Good luck with your application!
---