Job Search Resources Online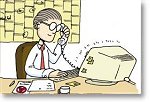 job search on the Internet
Looking for jobs posted on the Internet and then sending an application per e-mail or over an online form is a standard strategy in every comprehensive job search. For everybody on the job hunt it is a good advise to use all kind of research resources and application pathes. Here are some popular addresses for Germany:
Our latest news always on Facebook.com/sprachinstitut.treffpunkt.online
---
Individuals looking for a job in Germany should be sure to approach the application process with several different strategies. The number and quality of jobs in an export-oriented and high-cost country like the Federal Republic of Germany is very much dependent on the condition of the global economy as well as the successful transport of goods and services. For this reason, it is not surprising that the labor market figures in recent years have been on a roller coaster ride, showing both strong positive and negative trends. For the current year 2019, all employment indicators look good, and to help you in your job search, you should be sure to take note of the following:
global job search
single job search engines


traingerman.com we accelerate your success with German - Effective Online Training for your Job in Germany
international jobsearch
regional job search
job search engines add your own profile
profession specific job search
job application service
search services and tips of the big German newspapares and business magazines
career networks
freelancer networks and remote jobs
company profiles
personnel service provider and recruitment agencies
intership consultancies


www.learn-german-home-tuition.com - job application trainings for Germany
Career guides
Job fairs and other platforms to start a professional career
For employers (.. but not only)
By the way...
Tips for the job hunt and proper manners
in the German Business world
are given in the book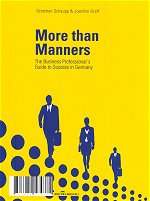 bilingual English / German
www.german-business-etiquette.com
with options for direct book order
Important: We are very concerned about the current internet links. We would be very grateful if you could report dead links to us. Send an e-mail to info@learn-german-online.net.